By
admin
, 13 years and 9 months ago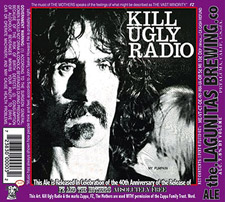 Things go downhill rapidly in this installment of Big Foamy Head despite Christy participating. Travel beers from my recent outing to Los Angeles and Denver are whats on tap tonight - Stone XI Anniversary Ale and Stone Vertical Epic 070707. Plus we indulge in a special release from Lagunitas Brewing, Kill Ugly Radio. And there is a lot of bitching about the beers we DID NOT get to drink because of airport inspection nazis who confiscated the beer. Pirate haiku, GABF preparations and more. Take a listen!


Beers we swilled on this show:
Stone XI Anniversary Ale
Stone Vertical Epic 070707
Lagunitas Kill Ugly Radio
Download this well-traveled show here.